Happy November! November 1st is one of the BEST days of the year because we officially have the OK to start playing Christmas music. Michael Bublé, anyone??
A big part of this past month's weekends consisted of traveling and seeing friends while trying eat clean, healthy and in moderation. With the go-go-go's of October, it was very important that I prepared my handbag and backpack with snacks and drink mixes that would help me continue feeling balanced and nourished without entering a stage of HANGER.
This post contains affiliate links. For more information, please visit my disclosure page.
a lil' something on hanger.
If you DON'T know what hanger is, it's this: hunger + anger – AKA the worst mood EVER. It's the times we snap at our friends, family, & coworkers, responding with something like, "sorry, I'm just really hungry". We say this, and TBH it owns every ounce of truth. I like to think of hanger as a semi-excusable state because it's rooted in our biology.  Honestly though, it just makes me feel a tad better that other people get hangry too. All y'all, all us, in the same boat. 
Simply put, when our bodies are depleted of foods, our brains think it's time to enter survival mode. That's when our inner savages come out to play. On the other hand, when we feed ourselves, our bodies break down the foods into various components in order to fuel bodily functions. One chemical, as a result of food breakdown, is glucose. Basically, it's brain fuel.
Glucose feeds our brains, and in turn, our bodies are able to regulate various hormones and keep brain fog away. As soon as our glucose levels drop, our brain sends a group text out to the other organs to let them know,":SOS man down! Man down!" Something along those lines.
As a result, regulatory hormones are released, two of which are stress hormones – adrenaline and cortisol. Let's just talk about adrenaline, though; it is commonly referred to as our "flight or fight" hormone. It's that rush of excitement and the sudden need to pee before we give a speech, go on stage, or when we feel fear walking late at night (UGH, sad reality). Anyways, when the adrenaline is released during our hangry state, our body responds quickly as if it were in a survival situation…the "fight or flight"…and we snip snap.
This is a very, very short explanation targeting why we have potential for such rude and snappy moments when our tummies are empty. It's just like the Hanger Games. Survival for the fittest.
But now, let's talk snacks. That's the real reason why we're here.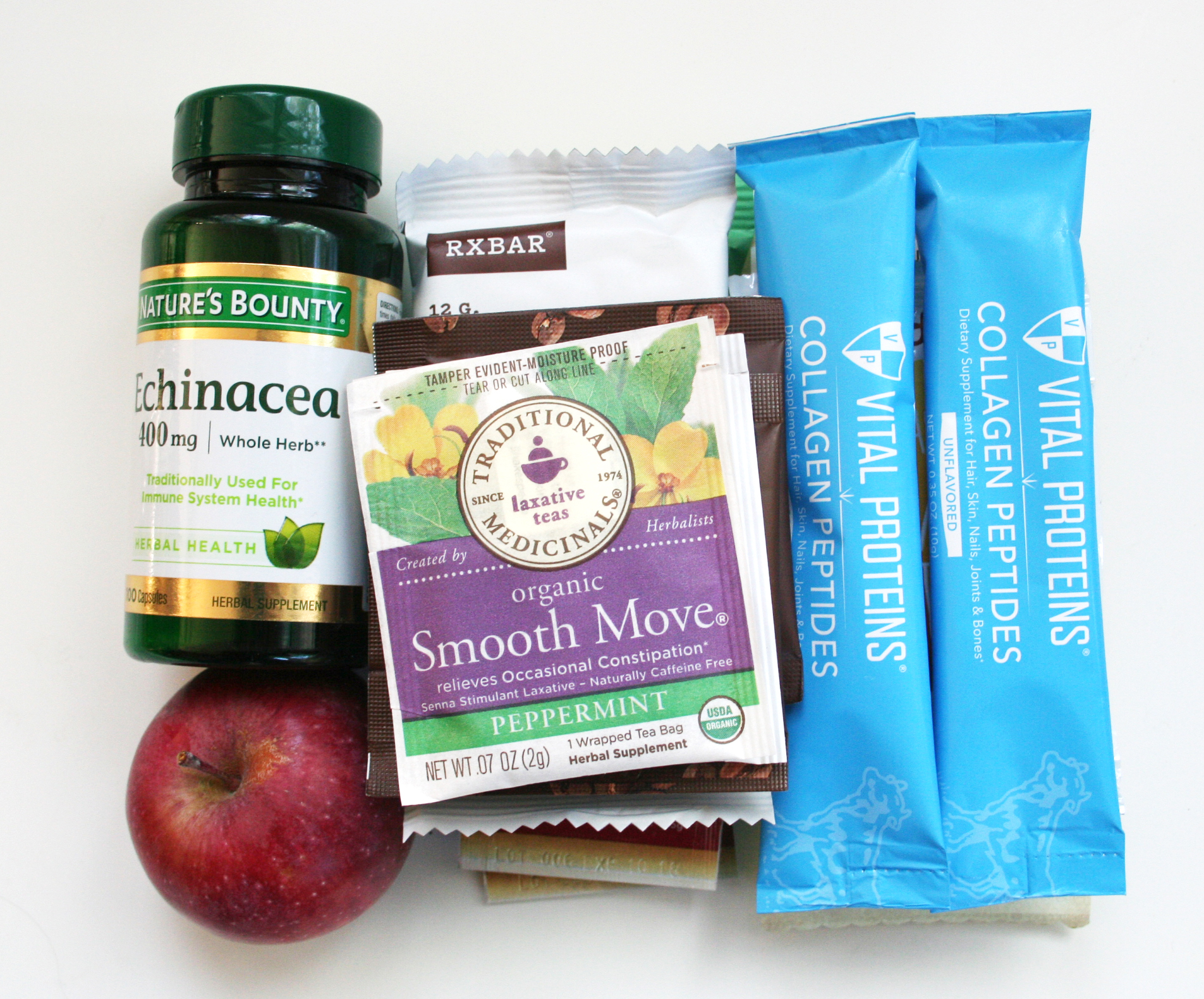 mastering the art of snacking
I was a small child when my professional snacking career began. It started with my mother, actually. She is GOAT – greatest of all time. Her bag was this sack of possibilities, and it ALWAYS amazed me. Each time my savagery began to show, she would pull something tasty out. Bless you momma.
Now that I'm adulting (attempting), her bag no longer hosts snackable items. Now it's like…receipts, lotion, chapstick…everything I CAN'T eat. Goodbye GOAT status. (HAHA just kidding, she'll always be the greatest).
In a nutshell, I now have to fend for myself and learn how to keep my belly happy at all times. I slip up from time to time, but am definitely on the way to mastering the art of snacking. BRB learning to become my own GOAT. Baa'ah..aha..haha..
A lifestyle of go-go-go requires a certain amount preparation, especially if you value balance and nourishment. It'll be a pain in the bossum at first, but the more you practice it, the less hangry you'll be.
steps to creating a badass food stash for your bag
Open up a note-taking app, or grab a pen & paper.
Jot down the types of foods and snacks you like to eat.
Go through the list again and strike out the foods that would both: spoil & take up a lot of room.
Log onto Amazon. See if you can snag your items in bulk for a discount deal.
Make runs to your local grocery stores. See where the best deals are, and stock up where you need to.
Grab some different sized plastic baggies and large freezer bags from the store.
Once you have all your snacks, it's time to pack. Pack smaller ziplocs into the bigger ones. The big ones will act as the main snack pouch to insert into your backpack or oversized handbag.
tips for choosing and packing snacks
Invest in a digital food scale to portion out your snacks. Avoiding hanger DOES NOT MEAN STUFFING YOURSELF. so portion it out!
If you like nuts: go to the bulk aisle & stash up. When you get home, measure them out into 1-2oz portion sizes.
Think ahead the night before if you want perishable snacks, ie., carrot sticks, hard boiled eggs, cucumber slices, sliced fruit, etc. Cut up what you need, and put them into baggies.
Ordering Amazon snacks: there are a lot of snack/protein bars options. ORDER even if you feel like you're spending more in that moment. If Amazon is having a deal, you'll likely save in the long run. Also the more you have now, the less time you'll have to spend later. WIN-WIN.
Choose clean snacks with as whole of ingredients as you can get. Avoid processed snacks! Less processed = slower hunger.
Stick a snack pack in your car's glove compartment just in case hanger hits during your commute home from work.
PUT SNACKS IN THE GYM BAG. Protein sources are best after working out. Think jerkey, collagen peptides, clean protein bars…
Pack snacks right after buying them. You'll less likely forget if you do it immediately.
NOW…for some snacks I am currently obsessed with
Here are some of my favorite packables. I hope this helps if you are curious where to start!
Eatable snacks: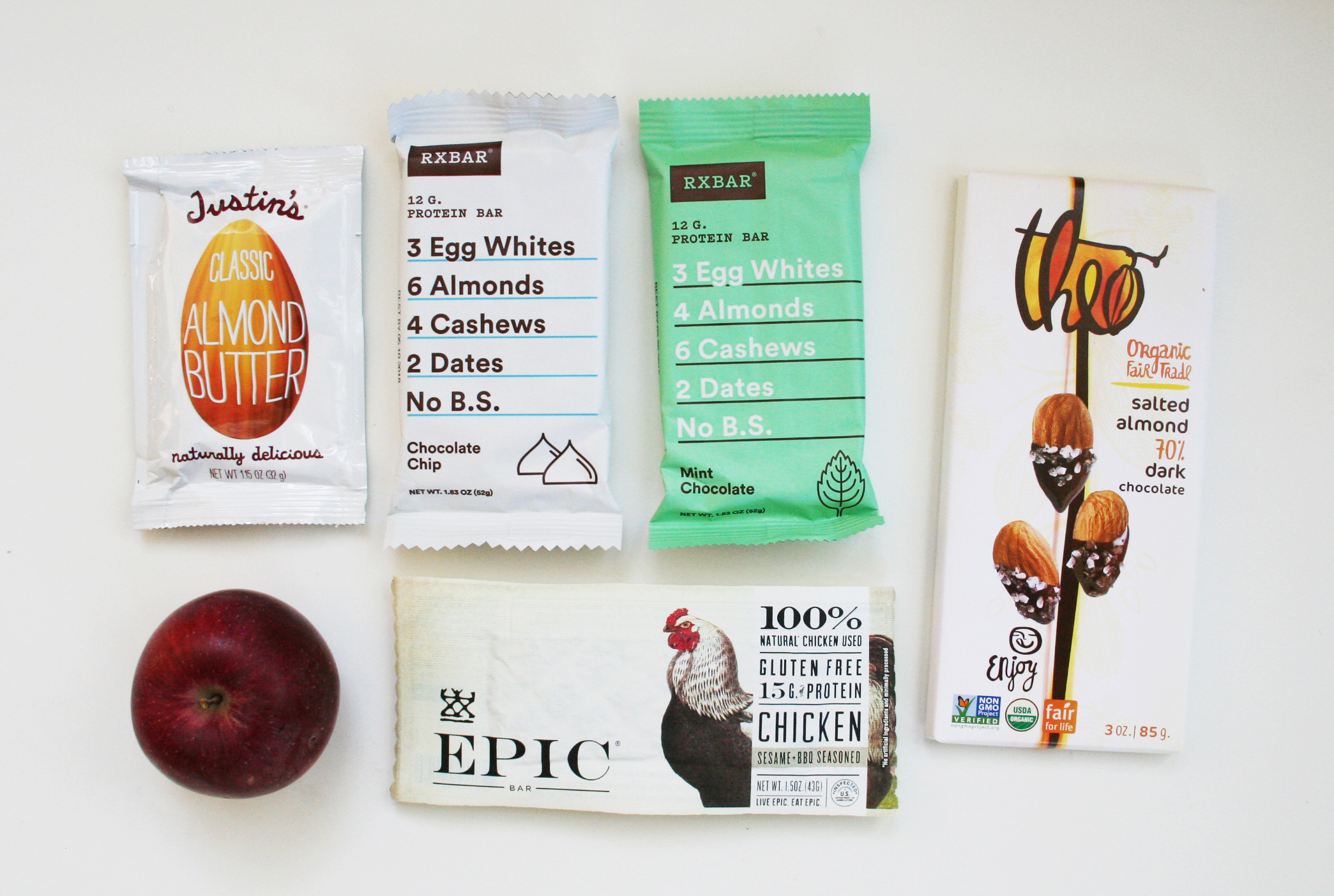 Drinkable snacks:
Vital Proteins Collagen Peptides: amazing source of protein & great for joints! Mix it in your coffee or juice on the go!
Four Sigmatic Mushroom Coffee: it's an adaptogenic mushroom coffee. Saweeeet!
Megafood Daily Turmeric: helps keep your immune system strong with tumeric
Megafood Daily Energy:  a coffee-free way for that extra boost of energy.
Traditional Medicinals: faves after plane rides. recently found out about these & they are LIFE SAVERS!

Throat Coat: Sore throat? look no further. Drink up, hunnie. Has a sweet and soothing after taste.
Smooth Move: No poops AND you're pushing? Drink up at night and get your system moving the next morning. It's the Poo savior. My mother has taken from the stash many…says a lot.

Echinacea, pronounced "ek-

uh

–

ney

-sh

uh": I keep this EVERYWHERE. It fights off all my colds, sore throats, and feverish feels at the early stages.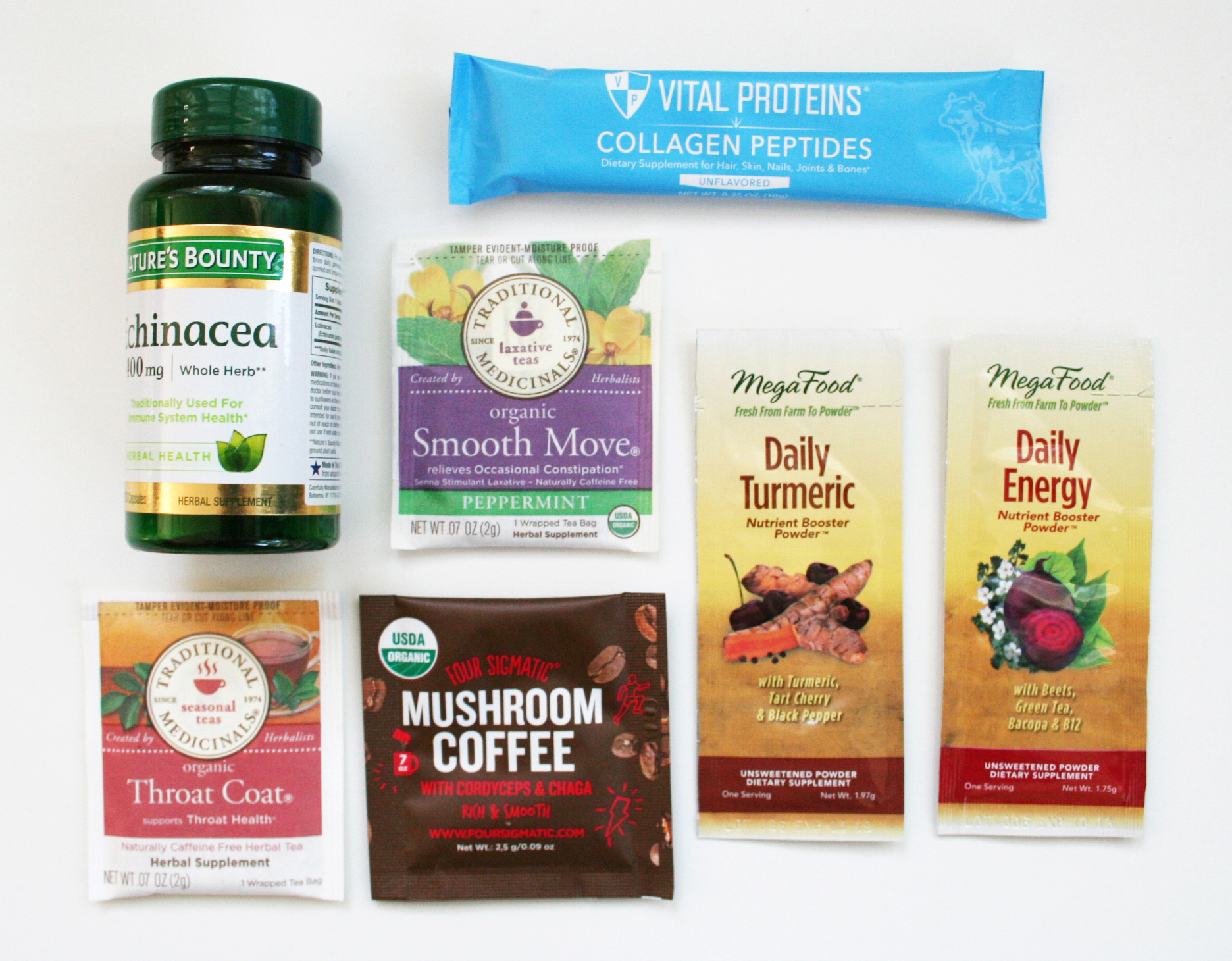 So now you have it – a quick run down of hanger and how to pack snacks to avoid it.
Remember: prepare, prepare, prepare!
Hope this helps!
– grace