So I bought a butternut squash around Thanksgiving, and it basically just sat on my counter staring at me all day er'ry day until I had enough of it. I had no idea these squashes could live flawlessly for over a month and a half and still trek on (probably) for a gazillion more weeks.
Anyways, when I finally decided to make use of it, I had a MASSIVE sweet tooth for brownies. Perfecto because,
DID YOU GUYS KNOW…
…pumpkin and butternut squash puree are godsends when it comes to baking? We're talking fantastic moisture and texture. And what's even better is you can swap one out of the other.
So because I didn't have any recipes on-hand, I naturally went to Google and did a quick search for some grain-free pumpkin or butternut brownies.
Guess who came in clutch, as always? Ambitious Kitchen. This post talks about the Ambitious Kitchen banana bread I'm obsessed with.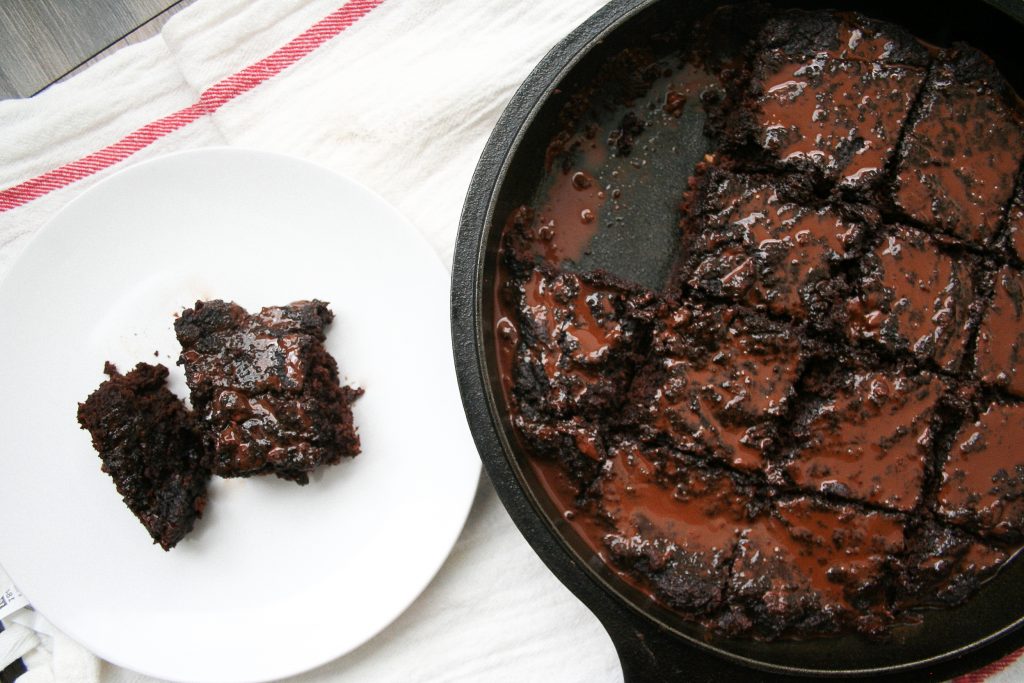 This link contains an affiliate link. For more information, please visit my disclosure page.
And because I'm OBSESSED with food nutrients, lookie below for some of the key nutrients in butternut squash. Remember, we're here to talk brownies, but I will link articles if you're curious about the deets.
Butternut squash 2 key nutrients:
Vitamin A

: This is one of the fat-soluble vitamins (also acts as an antioxidant) you need in your diet. It helps maintain your vision, immune system, and keeps you looking young. Read more on NIH for the deets.

Vitamin C

: I like to call this one Vitamin Crucial because it is such an integral part of basically your entire body's processes. Please, please, please get enough vitamin C from fresh fruits and veggies. Read here.
Other nutrients: Peep this article.
 
Of course you can buy canned puree, but here's how you can make your own:  
Butternut Squash Brownies with Unwrapp'd Dough
Paleo, gluten free, dairy free.
Ingredients
For the Brownie:

3/4 cup butternut squash puree
1/4 cup maple syrup
2 eggs
1.5 tsp vanilla extract
3/4 cup almond flour
3 Tbsp coconut flour
1/3 cup unsweetened cocoa powder
1/4 tsp salt
1/2 tsp baking soda
1/2 tsp baking powder
1/4 cup chocolate chips
For the Base:

10 oz Unwrapp'd Mint Chocolate Dough
For the Topping:

2 Tbsp chocolate chips
1 Tbsp coconut oil
Instructions
Preheat oven to 350 F. Prepare 10.25" cast iron by rubbing lightly with oil. You can also use an 8x8 brownie pan.
Roll out your Unwrapp'd Mint Chocolate dough out between two pieces of parchment paper. Lay the flat dough onto the skillet.
Now for the brownie batter. In a large bowl, combine and mix together the wet ingredients (butternut squash puree, maple syrup, eggs, and vanilla extract).
Add in the dry ingredients: almond flour, coconut flour, unsweetened cocoa powder, salt, baking soda, baking powder. Fold in chocolate chips.
Pour the batter over the Unwrapp'd dough and smooth the top with a spoon or spatula. Bake for 25 minutes (30 min. for high altitude). They should be good to go if a knife comes out clean.
Let brownies sit and cool for 15 minutes. As you wait, prepare the drizzle topping. Heat and melt coconut oil and chocolate chips in a small saucepan over low heat and pour over the skillet.
Cut into how ever many pieces your heart desires (I cut 16 squares), or eat it straight with a spoon.
Notes
Recipe adapted from Ambitious Kitchen. The original is to. die. for. I froze half the finished brownie, so I wouldn't eat them all. Turns out, they're just as good frozen.
https://gracitude.com/2018/01/20/butternut-squash-brownies/
ONE LAST THING:
You cannot see the Unwrapp'd Mint Chip dough at the bottom of the skillet, but here it is! If you do not have Unwrapp'd Dough, you can experiment with other energy bars and just flatten them out. Have fun!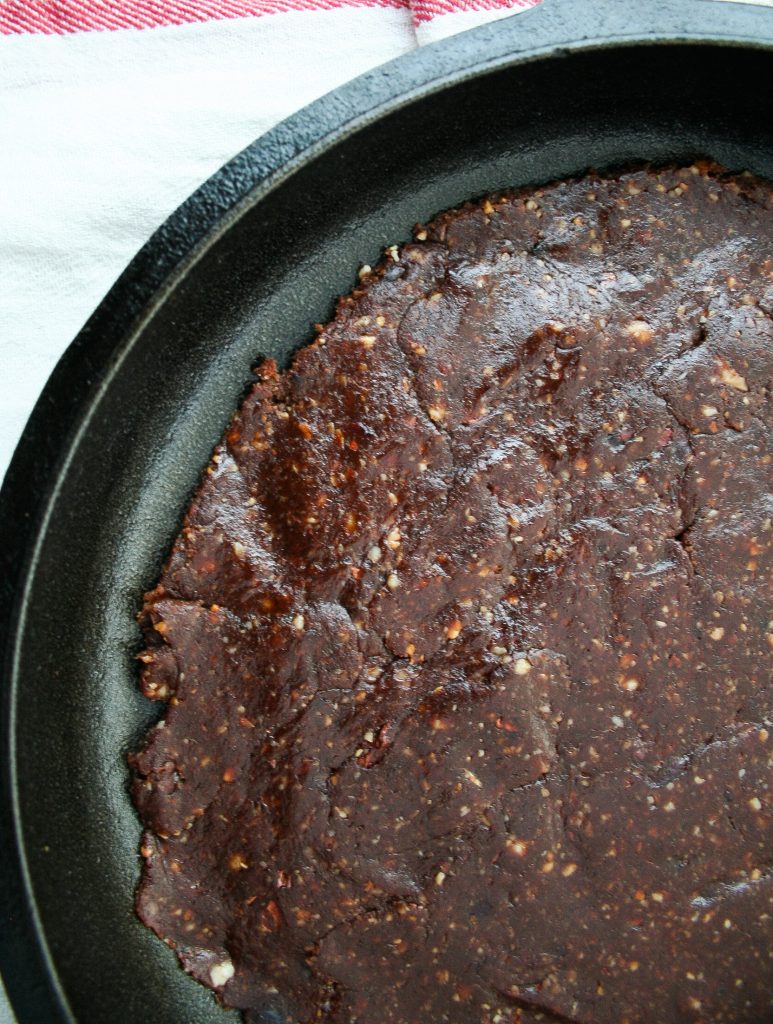 -grace